Let's Make Your Voice Over Sound Better!

Voice Over Audio Engineer Services To Improve Voice Over Audio Quality
Voice over artists from around the world trust Lenny B to improve their voice over sound quality.
Austrian Audio OC16
Type: Condenser
Diaphragm Size: Large
Pattern: Cardioid
The Austrian Audio OC16 is a wise choice to upgrade the detail and resolution of your voice recordings. In addition, the OC16 offers a transparent and natural sound equivalent to higher-priced microphones. Austrian Audio is a relatively new company comprised of former AKG employees in Vienna and is building on the legacy of some of the world's most classic microphones. Includes Mic Clip, Spider Suspension, and Soft Case
Rode NT1
Type: Condenser
Diaphragm Size: Large
Pattern: Cardioid
Professional voice-over artists are recording successfully for clients with this microphone. If you are on a tight budget, it may be worth reaching up to this level microphone. Although there may be better-sounding microphones, you can't argue with its success.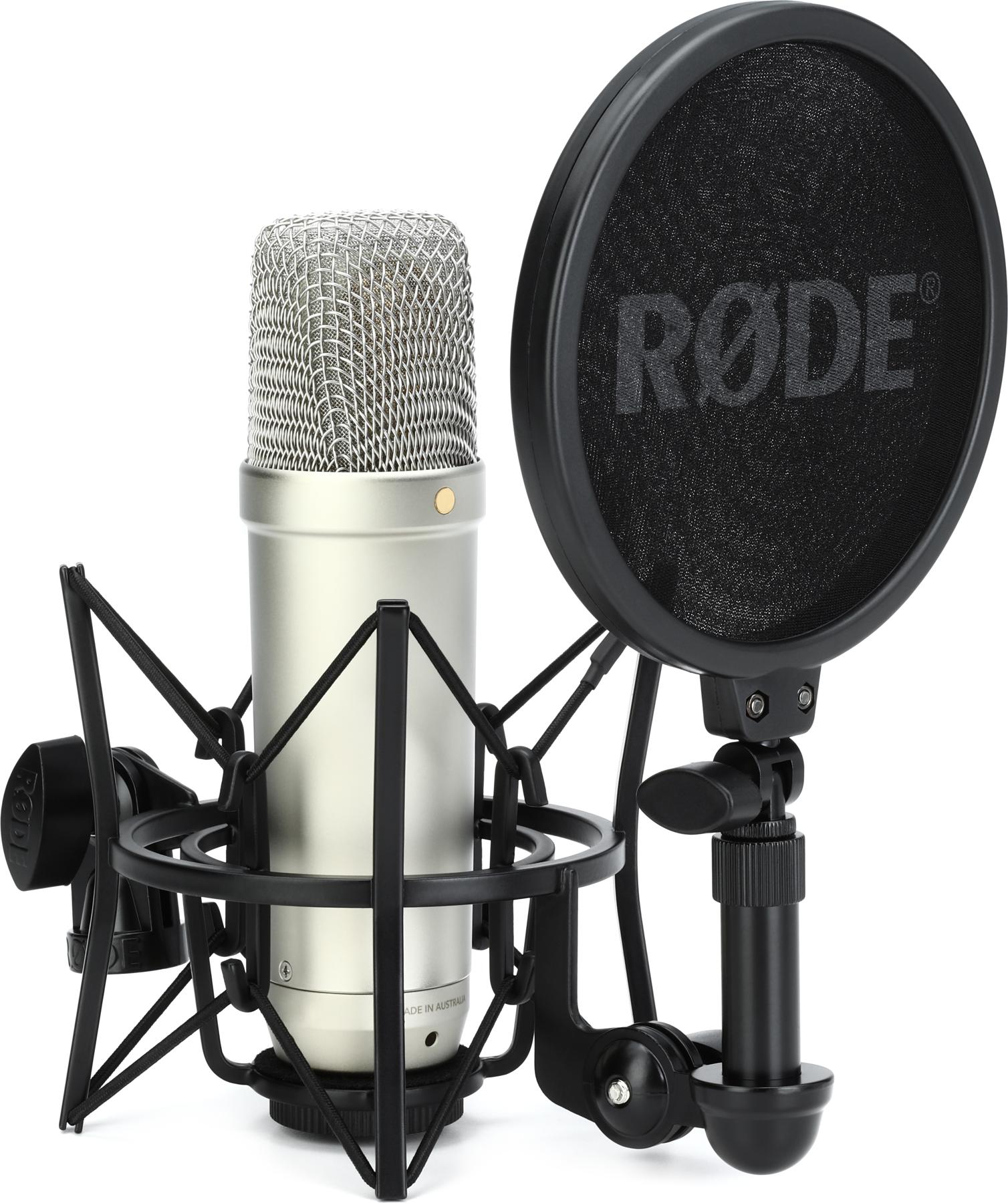 Lewitt LCT 440 Pure
Type: Condenser
Diaphragm Size: Large
Pattern: Cardioid
This microphone wouldn't be on my radar if it weren't for the fact that many of my clients use it, and I like the sound. It has a very smooth frequency response in the low to mid-range. It's a terrific mic for the price, and it also looks pretty cool.
Audio Technica 4040
Type: Condenser
Diaphragm Size: Large
Pattern: Cardioid
This microphone is excellent for broadcasting or voice-over, but it's also very versatile if you plan to record instruments. It's exceptional at capturing transient responses, which are our consonants regarding voice-over. This is a mic that would stay in your collection for a while.
Rode NT1000
Type: Condenser
Diaphragm Size: Large
Pattern: Cardioid
The first time I heard a voice-over on this microphone, I looked it up online to see its specs. In my opinion, it delivers a sound beyond its price. It shines on vocals as well as a voice-over. It's a beautiful choice if you are upgrading from a budget microphone. You'll immediately hear the difference.
AKG C214
Type: Condenser
Diaphragm Size: Large
Pattern: Cardioid
The AKG C214 is one of my favorite microphones. To me, it has a classic look and sounds amazing. The difference between this and a budget mic is almost shocking. The first thing you'll notice is how sensitive it is. It seems to pick up every little detail. The C214 is the "smaller brother" to the famous AKG C414, considered legendary and a studio staple for over 50 years. The C214 is "bright," meaning it emphasizes the higher frequencies. It's said to have the same sonic characteristics that made the C414 range so popular. There have been some concerns about AKG's new parent company and its potential to compromise the quality of the microphone line. However, that wouldn't stop me from considering a new C214.
Sennheiser MK4
Type: Condenser
Diaphragm Size: Large
Pattern: Cardioid
I own several Sennheiser microphones, and I've used many more. I don't own an MK4, but I will because it sounds awesome. I recently heard it paired with a Focusrite Solo and a DBX 286s, and I was enamored with the voice-over sound it captured. This microphone's detail and fullness make me want one for my collection.
Shure SM7B
Type: Dynamic
Pattern: Cardioid
The Shure SM7B is a classic broadcast microphone and you'll find it hanging from boom stands in voice over, ADR, radio and podcast studios around the world. It is commonly used in live music applications and is great at rejecting surrounding noise. The SM7B features a big, thick bold sound for voice over. It is important to note that it is a dynamic microphone. This means that it will require additional gain and may require an additional preamp or line booster like the Cloudlifter to achieve a proper recording level. The SM7B is a great choice and will hold it's value if you ever decied to sell it.
ElectroVoice RE20
Type: Dynamic
Pattern: Cardioid
The Electro-Voice RE20 is the broadcast studio voice-over standard. It's been a staple for announcer pros and it's been used for years. The RE20 is different from other mics especially because of how it eliminates bass-boosting "proximity effect" when used close. In other words, you can get right up to the mic and it doesn't increase the low boom-ie sound like other mics can. The RE20 is a dynamic microphone so it will require gain from an additional preamp to achieve a strong recording level
Austrian Audio OC18
Type: Condenser
Diaphragm Size: Large
Pattern: Cardioid
There's a real buzz about the Austrian Audio company. Apparently, when the AKG offices closed in Vienna after the company was sold in 2016, members of the AKG Vienna engineering team created Austrian Audio. This microphone was created by the same people responsible for the earlier version of the AKG C414, but on their terms. The OC18 is receiving nothing but rave reviews from voice over artists. The sound of the OC18 can be described as rich, clear and full. If you've been considering an AKG C414 for your collection, you may want to consider the Austrian Audio OC18.
Sennheiser MKH 416
Type: Shotgun Condenser
Pattern: Hypercardioid
The Sennheiser MKH 416 is Hollywood's go-to microphone for film and TV dialog. It is very popular among the pro voice over world and for good reason. It sounds great. It has a super smooth frequency response and has a super-cardioid/lobar pick up pattern which means it rejects side noise very well. This is the type of microphone that gets passed to the next generation and stays in the family.
AKG C414 XLII
Type: Condenser
Diaphragm Size: Large
Pattern: Cardioid
Because of this microphone's ability to handle many different sources, it can be found in some of the world's top broadcast facilities, studios, and performance venues. From a voice over perspective, you'd likely only use one of it's 9 pick up patterns. The voice over artists who invest in this microphone will regret waiting so long before purchasing. It's not cheap, but it boasts all of the bells and whistles you'd ever need in a voice over mic, even a red clipping LED on the face. It features a low noise amp circuit and a presence boost rather than a neutral frequency response.
Disclaimer: As an Amazon Associate I earn from qualified purchases. There is no additional cost to you.